Author, translator & Mind Sherpa
Brand designer, Video editor, UI designer, Book cover design 
Gnosis applied to break your conditioning and fears
Many of the problems that arise in our life originate in the mind. It may sound strange to those who are not familiar with the term "somatization", however symptoms such as frequent headaches, hypertension or insomnia are physical reflexes and mental blocks.
1. Basic brand guidelines


It was necessary to create a video with the presentation of the channel. The tone had to communicate drama and hope.
Prisión sin Rejas (Prison without Bars) is a movement of sentient beings who live in prison in the most perfect and secure prison that has ever existed: the mental one; and, at the same time, a de-indoctrination technique to awaken the dormant potential, assume power as creative beings and recover the galactic seed.
I developed the website for Carlos Lavado, who is an author, translator and gnostic coach. Technically it is a site made in WordPress. All graphics were generated from scratch and the code is SEO optimized.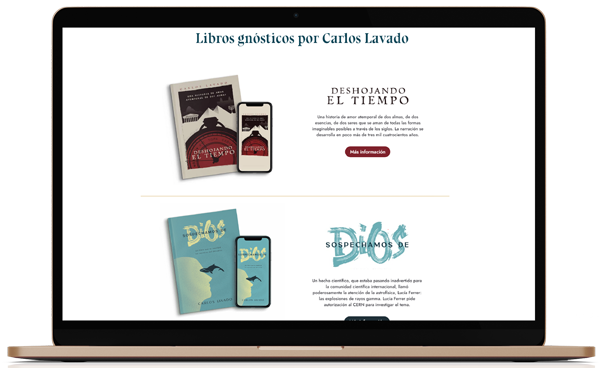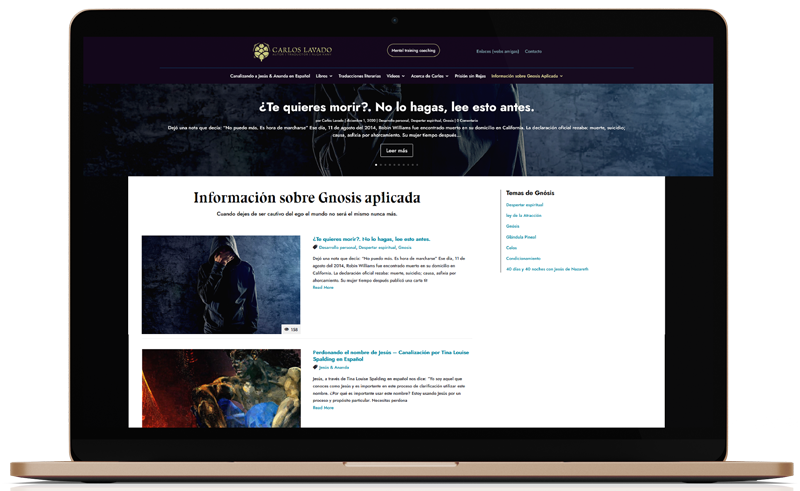 AS A SOURCE OF INFORMATION
Promote gnostic topics are explained by Carlos himself, or translated from the original Tina Spalding's channelings.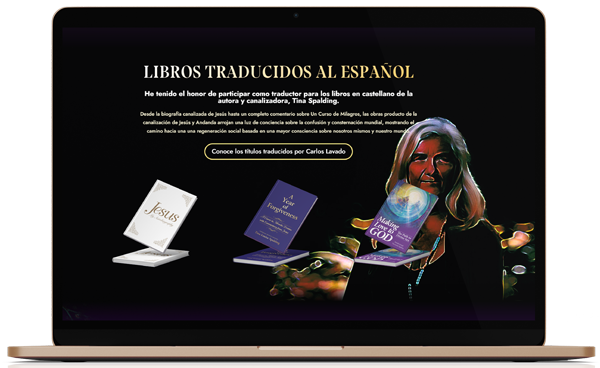 AS A TRANSLATOR OF TINA SPALDING'S WORK
Make it known that Carlos is a Spanish translator of all the works of Tina Spalding, renowned author in the world of spirituality, gnosis and channeling.
The fire of literature, despite being very strong, could not extinguish the flame that was within it. In those years he did not know what that fire was that was burning him inside.